Robert Zeppel-Sperl
Fassadengestaltung: Robert Zeppel-Sperl
Die Außenfassade des Hauptschulzubaues wurde 1992 vom Künstler Robert Zeppel-Sperl, einem gebürtigen Steirer, mit Motiven aus Sagen und Märchen sowie einem Lebensbaummotiv gestaltet.
Er integrierte in seine Malerei Einflüsse von alten Meistern wie
z. B. Hieronymus Bosch, aber auch zeitgenössische Elemente der internationalen Kunstwelt, die sich von der damals vorherrschenden Abstraktion einer neuen Gegenständlichkeit zuwandte.
Er lebte längere Zeit auf der Insel Bali. Die Kultur der Bewohner kommt in seinen Motiven stark zum Ausdruck. Diese Begegnung mit der balinesischen Kultur und Religion brachte Robert Zeppel-Sperl ab 1989 dazu, sich mit neuen Motiven, aber auch neuen Techniken auseinanderzusetzen. Robert Zeppel-Sperl (1944 – 2005) war Mitglied der Wiener Sezession und Mitbegründer der Wiener Künstlergruppe Wirklichkeiten.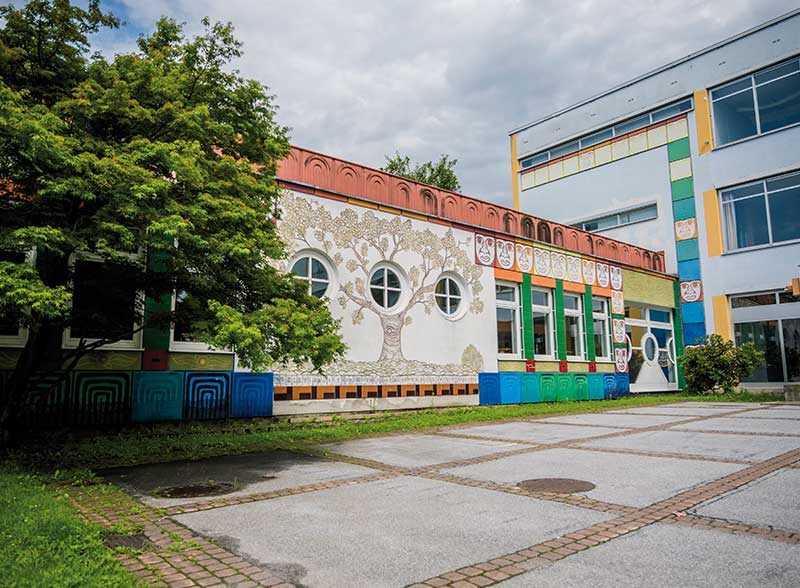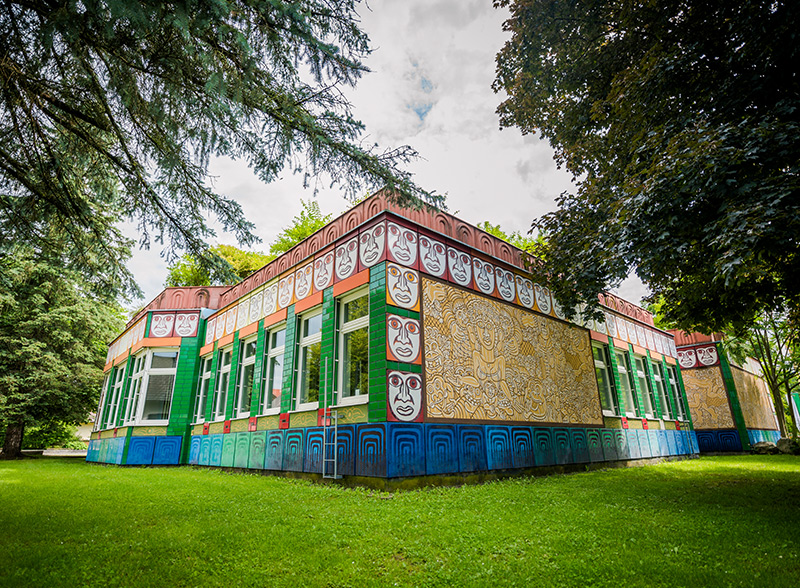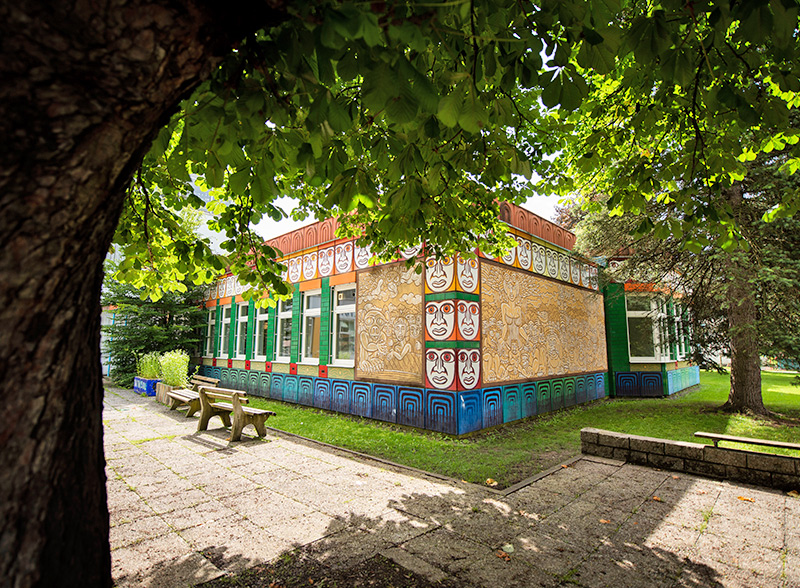 Fotos: Jana Scherr
Façade design - Robert Zeppel-Sperl
The exterior façade of the secondary school extension was designed in 1992 by Styrian-born artist Robert Zeppel-Sperl (1944-2005) and features themes from sagas and fairy tales as well as a tree of life motif. He integrated influences from old masters such as Hieronymus Bosch into his paintings alongside contemporary elements from the international art world, which was turning away from the abstraction that then prevailed towards a new representationalism.
Robert Zeppel-Sperl lived on the island of Bali for many years. The inhabitants' culture is strongly reflected in the themes of his work. From 1989 onwards, this encounter with Balinese culture and religion led him to explore new subjects and also new techniques. Robert Zeppel-Sperl was a member of the Vienna Secession and a co-founder of the Viennese artists' group Wirklichkeiten ('Realities').