Gustav Troger
"Angekettet" Gasthaus Kosir
Das traditionsreiche Gasthaus Kosir wurde am 17. Juli 1993 von dem aus Bärnbach stammenden, international tätigen Künstler Gustav Troger (alias "Clarence Anglin") "an Kette und Kugel gelegt".
Die "Elefantenfrau" – das Logo des MAD Club – schuf 1987 Norbert Kravcar. 2017 wurde das Kunstprojekt von Gustav Troger um den veränderten Wortlaut der "Lord Jim Loge" "KEINER HILFT KEINEM" erweitert und die Fassade des Gebäudes schwarz gestrichen. Das großformatige Porträt des Rock- und Pop-Idols Frank Zappa auf der Westseite schuf der Streetart-Künstler Werner Bauer (alias "Pug").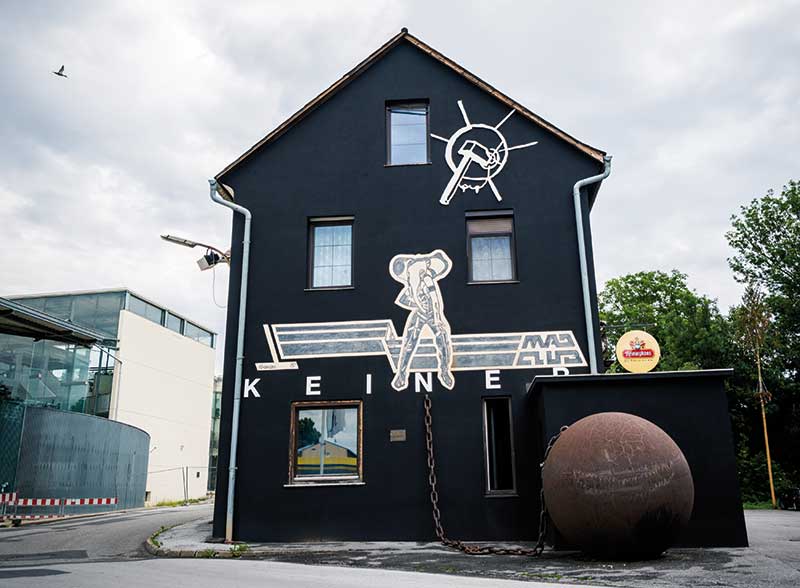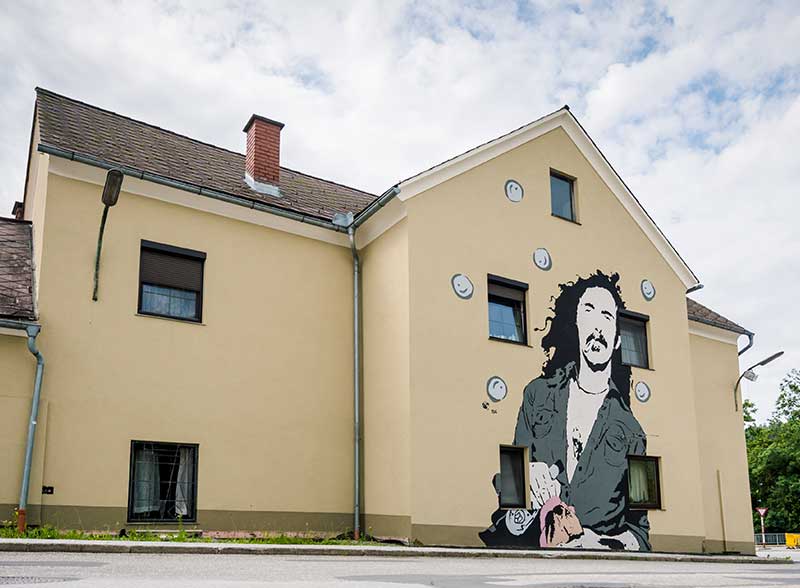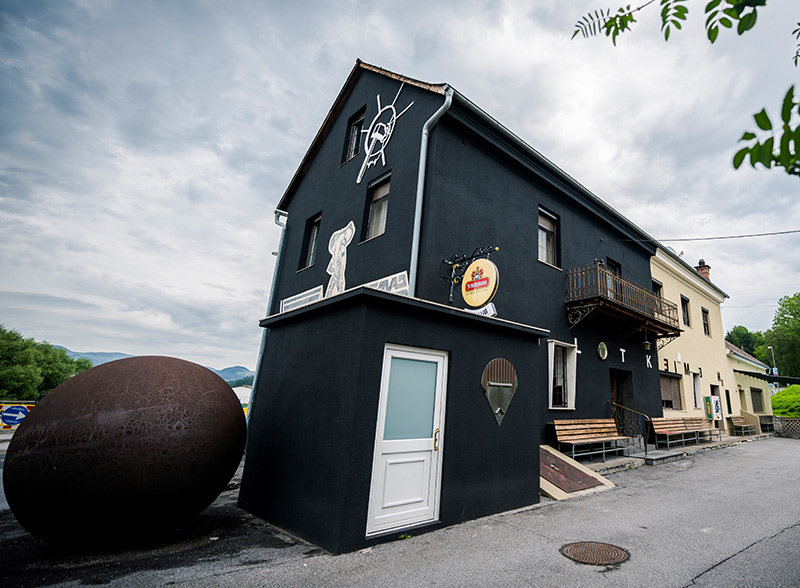 Fotos: Jana Scherr
'Shackled' Kosir Inn - Gustav Troger
A giant ball and chain were attached to the traditional Kosir Inn by Bärnbach artist Gustav Troger (alias Clarence Anglin), whose work is internationally recognized, on 17 July 1993.
The 'elephant woman' was created by Norbert Kravcar in 1987; it is the logo of the inn's MAD club. In 2017, Gustav Troger's art project was extended to include the amended slogan of the Lord Jim Loge art group, KEINER HILFT KEINEM ('Nobody helps nobody'), and the façade of the building was painted black. The large-scale portrait of rock and pop idol Frank Zappa on the west side was created by street artist Werner Bauer (alias Pug).