Architekt DI Eilfried Huth
Passagierschiff – Haus Hauptplatz 6–7
Architekt DI Eilfried Huth
Das an die Aufbauten eines Passagierschiffes erinnernde Gebäude Hauptplatz 6–7 ist ein Entwurf des Architekten Eilfried Huth.
Eilfried Huth wurde am 1.12.1930 auf der Insel Java geboren. Er absolvierte sein Architekturstudium (1950 – 1956) an der TU Graz. Als sich sein Plan nach Südamerika auszuwandern zerschlug, erfolgte die Bürogründung gemeinsam mit den Architekten Kleinschuster und Domenig. Ihre Wettbewerbserfolge und Bauten der 1960er und 1970er Jahre gehören heute zu den Schlüsselwerken der österreichischen Architekturgeschichte. In der Folge verlagerte sich Huths Interesse in Richtung nutzerbestimmten Wohnens. Sein Motto: "Mein Traumhaus ist kein Haus." In der Wohnform der Reihenhaussiedlung inklusive Mitplanung und Erbringung von Eigenleistungen sieht er eine attraktive Alternative. Von 1985 bis 2005 war Huth Professor an der Universität der Künste in Berlin.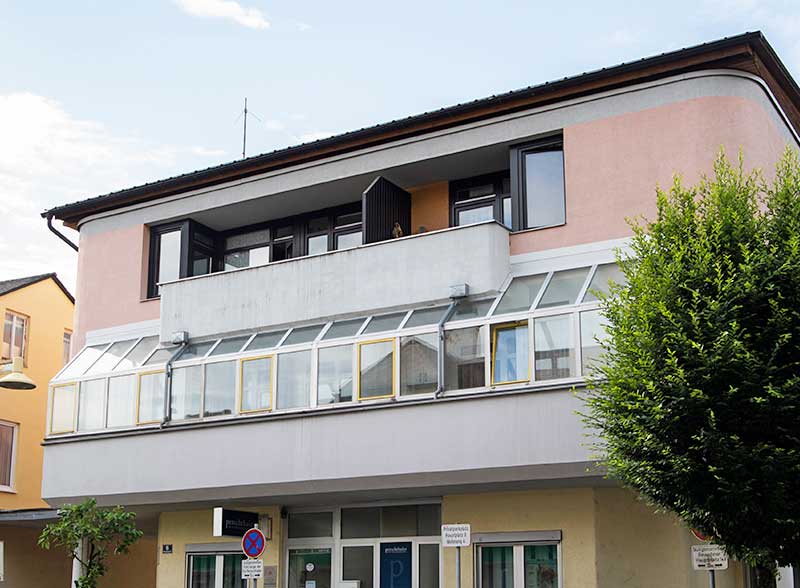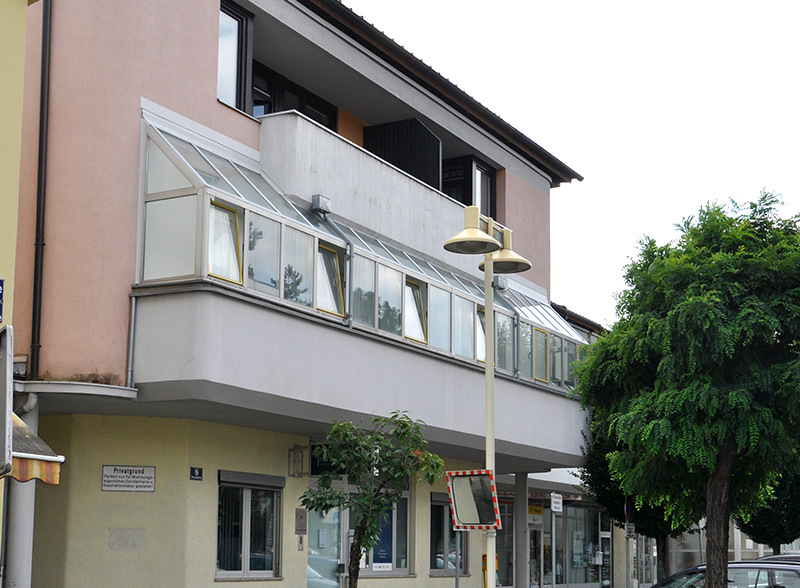 Fotos: Jana Scherr
Passenger ship – house at Hauptplatz 6-7, Architect Eilfried Huth
Reminiscent of the structure of a passenger ship, the building at Hauptplatz 6-7 was designed by architect Eilfried Huth.
Eilfried Huth was born on the island of Java on 1 December 1930. He studied architecture at the Technical University of Graz from 1950 to 1956. When his plans to emigrate to South America were dashed, he established a practice with the architects Kleinschuster and Domenig. Their competition successes and buildings of the 1960s and 1970s are now among the key works in Austrian architectural history. Huth's interest subsequently shifted to user-defined living. His motto was: 'My dream house is not a house.' He regarded estates of terraced houses, where residents were involved in the planning and contributed to the work themselves, as an attractive alternative type of housing. From 1985 to 2005, Huth was a professor at Berlin University of the Arts.